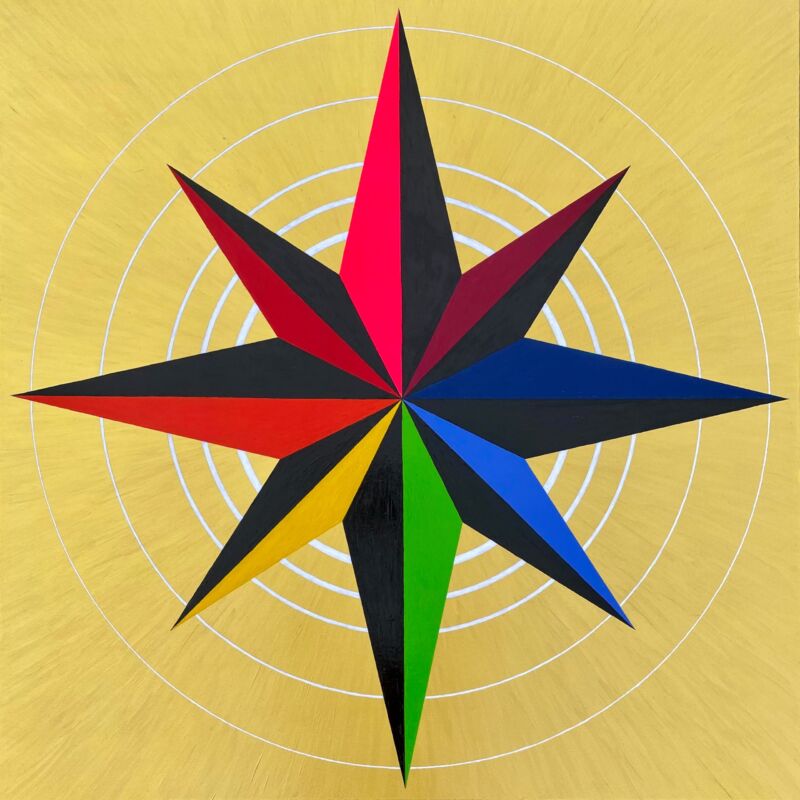 Der freischaffende Künstler Werner Szendi malt seit mehr als 40 Jahren. Er zeigte seine Kunst bisher in 75 nationalen und internationalen Ausstellungen.
Nach ersten Bleistiftzeichnungen und Aquarellen malte er schon in jungen Jahren sakrale Ölbilder für Kirchen. Nach vielen Auftragsarbeiten fand er seinen eigenen Stil und Weg und erschafft auch mithilfe von Symbolen seither kraftvolle Energiebilder (Acrylbilder und  Ölbilder auf Leinwand), die viele Elemente der heiligen Geometrie aufgreifen und weiterentwickeln.
"Durch meine Bilder möchte ich meine tief verwurzelten Gefühle in Bezug auf Freiheit, Frieden, Liebe und Heilung in der Welt zum Ausdruck bringen.
Indem ich Gebet, Meditation und Kontemplation als Ressourcen für die schöpferische Arbeit nehme, lenke ich mein Inneres in das, was ich erschaffe.
Bevor ich mit dem Erschaffen anfange, sammle ich mich, meditiere und bitte um göttlichen Segen, um meinen Verstand und meine Hand zu lenken.
Ich bin mir bewusst, wie viel Einfluss die Kunst haben kann, um die Menschheit weiterzuentwickeln." Werner Szendi
"Die Kunstwerke von Werner Szendi zeichnen sich durch professionelle Pinselführung und exakte Licht- und Schattenführung aus.
Die Tiefe durch gut durchdachte Perspektive und die bewusste Anwendung des goldenen Schnittes erinnern an die Altmeister des 19. Jh.
Selbst in seinen neuen, modernen Werken fehlen die Grundsätze der akademischen Malerei nicht.
Der zurzeit im Überfluss praktizierten Informel-Malerei entgegnet er mit aussagekräftiger Moderne, die durch Leben und Brillanz überzeugt."
H. Zobrist von Hendschiken, Obmann ARS NOVA Suisse, 23. Feber 2006
Freelance artist Werner Szendi has been painting for more than 40 years. He showed his art so far in 75 national and international exhibitions.
After first pencil drawings and watercolors, he painted sacred oil paintings for churches at a young age. After many commissioned works, he found his own style and way and creates also with the help of symbols since then powerful energy paintings (acrylic paintings and oil paintings on canvas), which take up many elements of sacred geometry and develop them further.
"Through my paintings I want to express my deeply rooted feelings about freedom, peace, love and healing in the world.
Taking prayer, meditation and contemplation as resources for creative work, I channel my inner self into what I create.
Before I begin creating, I gather, meditate, and ask for divine blessings to guide my mind and hand.
I am aware of how much influence art can have to evolve humanity." Werner Szendi
"The artworks of Werner Szendi are characterized by professional brush guide and precise light and shadow guidance.
The depth through well thought out perspective and the conscious application of the golden ratio reminiscent of the grand masters of the 19th century.
Even in his new, modern works are not missing the principles of academic painting.
The currently in abundance practiced Informel painting he replies with meaningful modernity, by life and brilliance convinced."
H. Zobrist von Hendschiken, Chairman ARS NOVA Suisse, February 23, 2006